Lavender Strawberry Ice-Cream Hearts | Raw Vegan Nut-Free
I have been working with essential oils for about 18 years in my work as a skincare formulator and tutorand teaching this aspect of oils reminded me how much fun they are to use in food; not just the oils but the hydrosols too (Hydrosols are the aromatic distilled waters that occur as a by-product of essential oil distillation). So last night I was feeling creative and wanted to make a fancy new dessert (yes, I love my sweet food!) and decided to indulge my olfactory glands with the addition of some organic essential oils.
LAVENDER-STRAWBERRY ICE-CREAM HEART WITH STRAWBERRY, ROSE & ORANGE SALAD
Ingredients for the hearts (to make about 4 hearts)

4-5 bananas, sliced and frozen overnight
Large handful of organic strawberries
4-5 drops of organic lavender essential oil*


Ingredients for the strawberry side-salad
1 punnet of organic strawberries
the finely grated zest of half an organic orange
1 tablespoon of organic rosewater*

*only use certified organic essential oils and hydrosols in food 

1. Make the ice-cream hearts
Put your frozen banana slices into a food processor and pulse until they become frozen crumbs. Leave for 5 minutes. Pulse again and use a spatula to push down the banana crumbs as they try to creep up the sides. Keeping resting and pulsing until it becomes much softer and then you can turn the power up and let it whip itself into lovely creamy soft-scoop ice-cream.

Now throw in handful of chopped strawberries and your lavender oil and blend until smooth.

Transfer your soft ice-cream to a silicon baking tray that has heart shapes, like this one: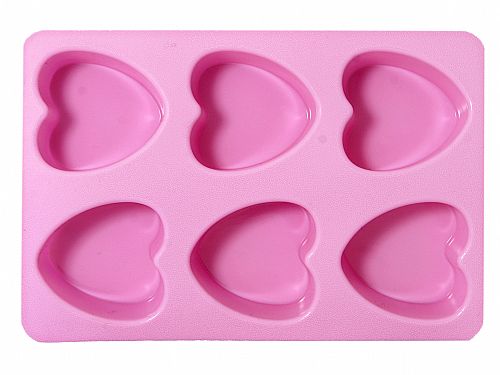 2. Make the strawberry, rose & orange side-salad

Finely chop an entire punnet of juicy organic strawberries. Finely grate the zest of half an orange. Add the zest and strawberries to a bowl and drizzle rosewater over them. Mix well and set aside for a few hours while the ice-cream hearts firm up.


To serve
Add a heart to a shallow bowl or plate and arrange to strawberry salad around the heart in a pretty manner. This is a super-healthy dessert that you can enjoy anytime. I had one for breakfast this morning!




Strawberries are very rich in Vitamin C which is an essential nutrient for collagen production, eat this dessert to get younger by the mouthful.

Enjoy!
xoxo Star